Over the last ten days I was with the team of the Ocean Infrastructure Research Group in Mauritius. Together we advanced the draft of our forthcoming book on ocean infrastructure and conducted field work on the 2020 Wakashio oil spill, which is one of our case studies.
In the book we develop a new understanding of global ocean politics by developing a framework centered on infrastructure. We argue that the concept of infrastructure opens productive new avenues for understanding global ocean politics that allows us to overcome the limits of thinking centered on territory, freedom or global commons. We show the evolution of the oceans as an infrastructural space, and show how we can rethink power, law, security and knowledge infrastructurally.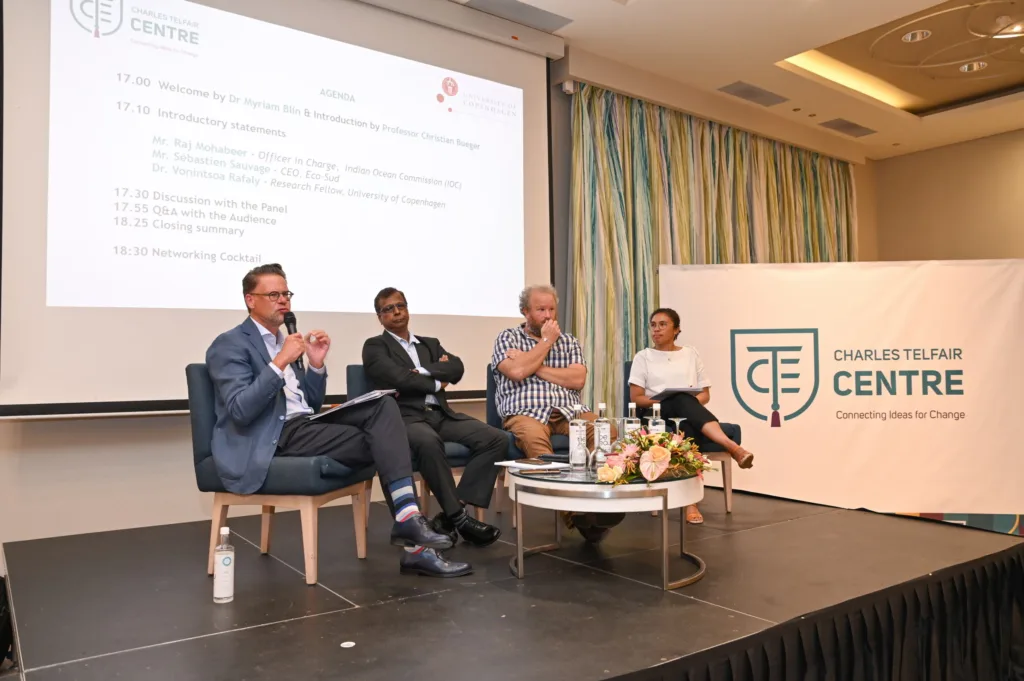 Fieldwork on shipping risks in small islands
Part of our stay in Mauritius was also a stakeholder workshop and a public event on shipping risks and the lessons from the 2020 Wakashio shipping accident which caused a major environmental disaster in the country. The event was covered in the national newspapers, and we also met with a range of stakeholders individually, including the minister on blue economy, fishing and shipping.
A particular important experience was a field visit to the site where the accident happened and the coastal region where the oil was spilled. The visit was organized by the local NGO EcoSud. It revealed that the clean up is completed, but that the disaster has some visible and lasting impact on the coastal eco-system, and there continues to be residues of oil in the mangrove forests. In other words, the disaster is not over, but will have to be managed carefully in the years to come.