The Ocean Infrastructures Research Group held a two day planning meeting at the Helmholtz Institute for Functional Marine Biology where the co-leader Kim Peters is based. At the meeting we set the agenda for 2023.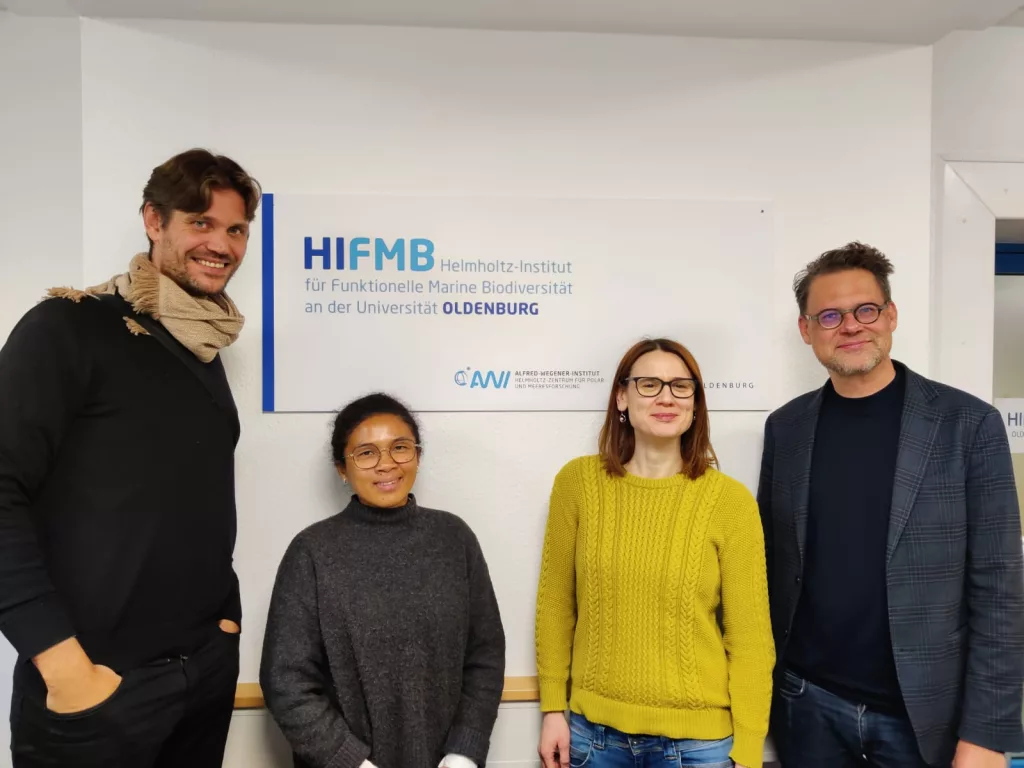 The group aims at developing a new vision and understanding of how the oceans are governed today. Our core tool is to think through global ocean politics, drawing on the concept of infrastructures. The oceans host various infrastructures, from cables and pipelines to ports, shipping and installations. In the group we develop the theory of infrastructures, but also explore its practical implications for new ocean policies.
In 2023 we are planning events, including on grey infrastructures and the shipping industry, on infrastructure protection in the Baltic Sea and North Sea, on shipping accidents and oil spills, as well as on justice at sea.
Our first research results will be published in an edited volume that we are currently working on, as well as two articles which are under review.