The Portuguese presidency of the Council of the EU has made quite some efforts to lift maritime security higher on the agenda of the EU. To reflect on the state of EU maritime security provision, Portugal organized a mini away day of the EU Military Committee on 2 June 2021.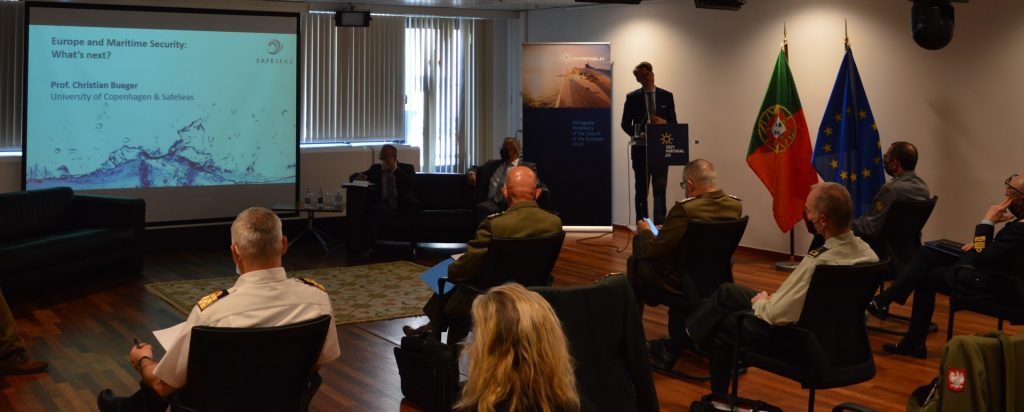 I had the pleasure to speak at the event alongside the keynote speaker Mr Kitack Lim, Secretary General of the International Maritime Organization, and the Portuguese Special Representative for Maritime Security in the Gulf of Guinea.
In my talk I reviewed the current strategy choices of the EU. I highlighted a number of current challenges, which includes in what kind of command structures the EU operates abroad to address piracy and other blue crimes, the relationship to NATO's work on maritime security, and the issues linked to the Brexit process.
I also argued for the need to pay more attention to arising matters, including the environmental security agenda at sea, the consequences of climate change, and the importance of subsea data cables.
I concluded in suggesting to revisit the EU Maritime Security Strategy and calling for an open dialogue with NATO on the matter.